Host your next corporate event or private party at Latitude 42!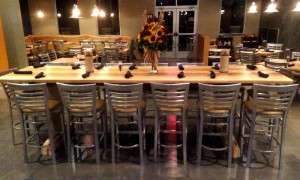 We are experts in hosting rehearsal dinners, weddings, workshops, reunions, graduations, business lunches/dinners, and charitable events.
We have some great spaces that can utilized for your special event, all managed by our events coordinator.
Most of our spaces are available year-round during our normal business hours. Once you know which area you'd like to book, send us your event details using our reservation request form or give us a call at 269-459-4242. We suggest you get in touch early, as many of our events are being booked out months in advance.
PRIVATE DINING ROOM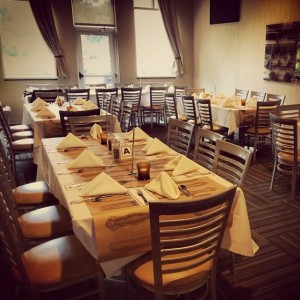 Warm and intimate, the private dining room features a private space great for any occasion. A beautiful private patio accompanies this great space. Our guests will enjoy the great view from the picture windows.
55 Person capacity-40 Seated
Staffed by our professional wait staff
Additional staffing is always available depending on the needs of the group
60 inch smart screen for presentations or simply TV.
Alcoholic beverage options include house beer, local wine and hard cider.
Handicap accessible
Ample parking
Need a few more seats? Ask us about additional seating options!
Click to Request Information or Book a Date
LOUNGE
Our lounge is perfect for hosting parties, rallies and other events that won't be bothered by a little noise from our brewery
90 Person capacity, 75 seated
Staffing included
TV available on request
Alcoholic beverages options include house beer, local wine, and hard cider
Handicap accessible
Ample Parking
Click to Request Information or Book a Date
PATIO AND BEER GARDEN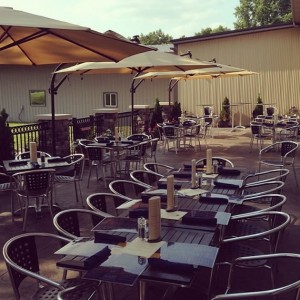 Take advantage of the warmer months by hosting a casual wedding or fun outdoor gathering in our spacious beer garden and patio.
150 Capacity, 110 seated
Semi-Private space (ask for details)
Wedding packages available
Staffing included
Alcoholic beverage options include house beer and local wine
Handicap accessible
Ample Parking
Click to Request Information or Book a Date