Monday – Thursday
4 to 9 p.m.
Friday – Sunday
11:30 A.M. to 9 P.M.
Although not required, reservations are recommended.
Portage
(269) 459-4242
Oshtemo
(269) 775-7242
Amethyst Tryst
L42° Gin, Violet Syrup, Lemon Juice, Lime Juice, Soda, Lime.
Available thru Sunday, Sept. 25
$1 for every slice sold will be donated to Joel Smola
Blackberry Lemon Curd
Grand Traverse Pie Co. whipped cheesecake, honey roasted pistachios, honey, pistachio syrup, vanilla sauce.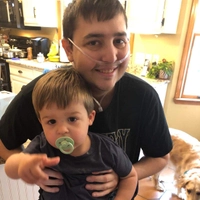 Family and friends of Joel Smola are raising money for the nonprofit Help Hope Live to fund uninsured medical expenses associated with transplantation.
Bourbon Lover's Starter Pack: Basic Witch Edition
Available at both locations. Limited supply.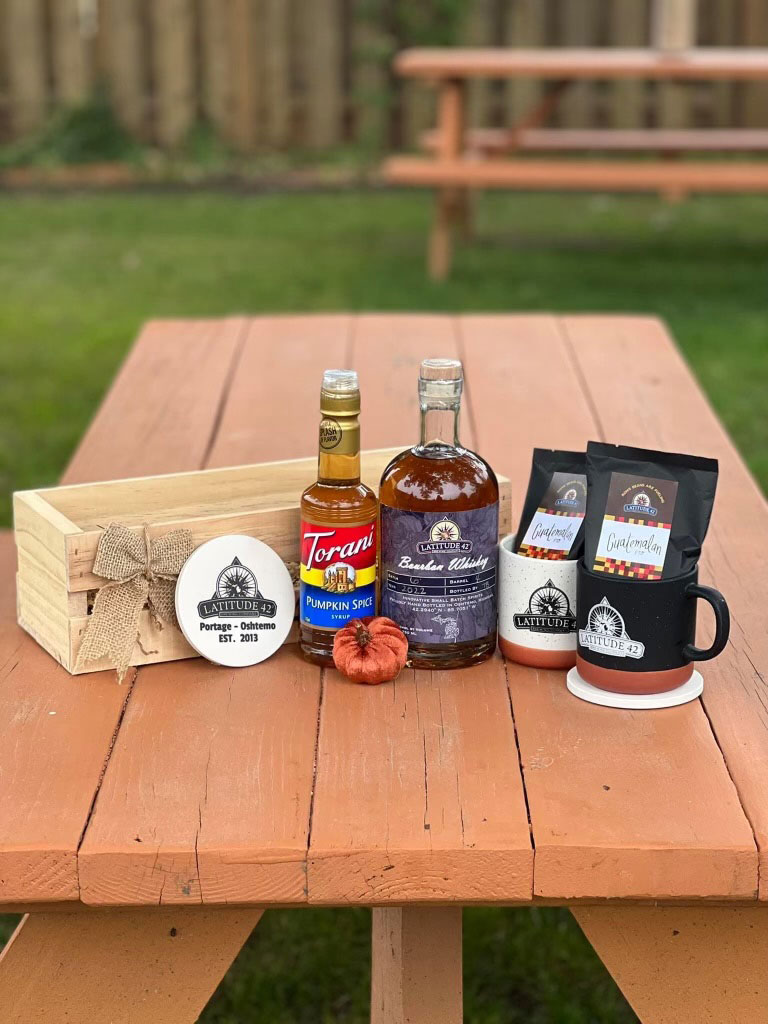 Consider the many options
When you are planning your next corporate party or special event, consider the many options at both of Latitude 42's locations.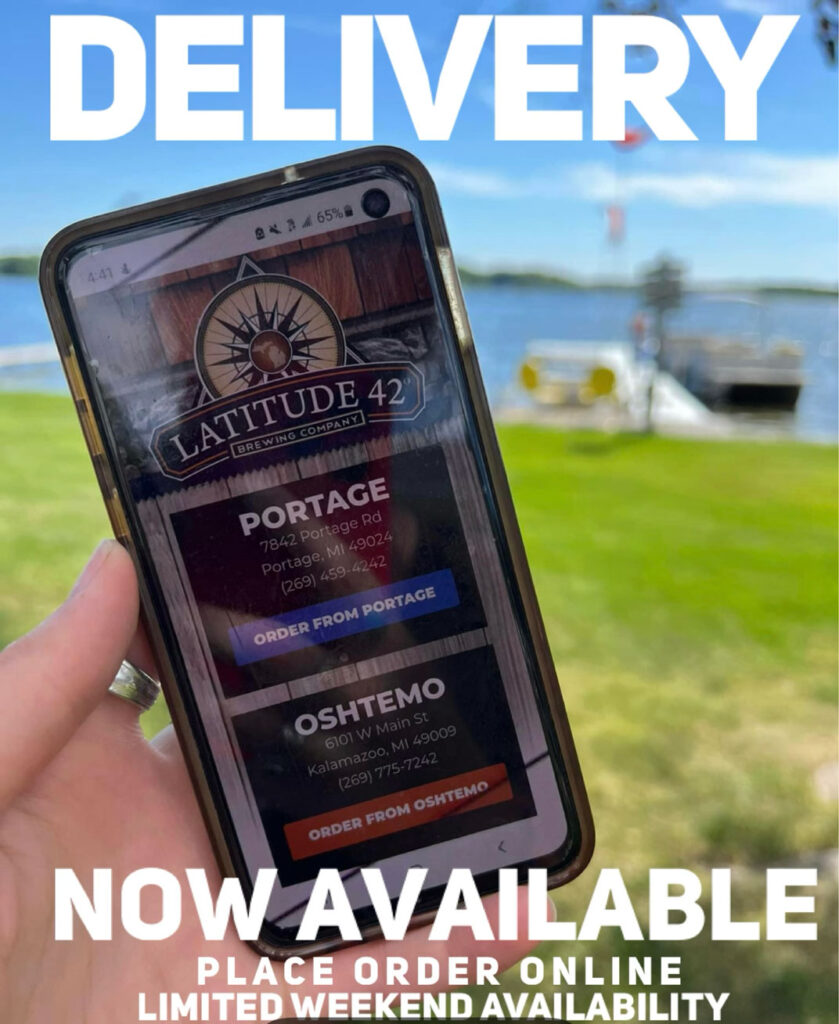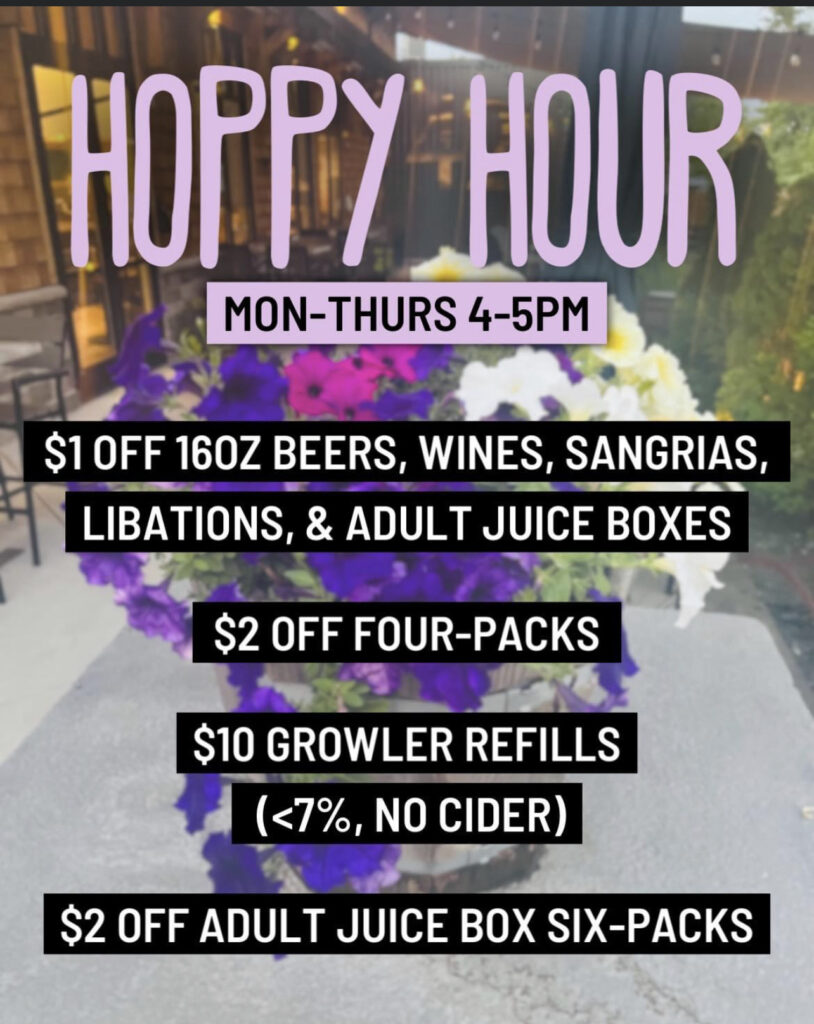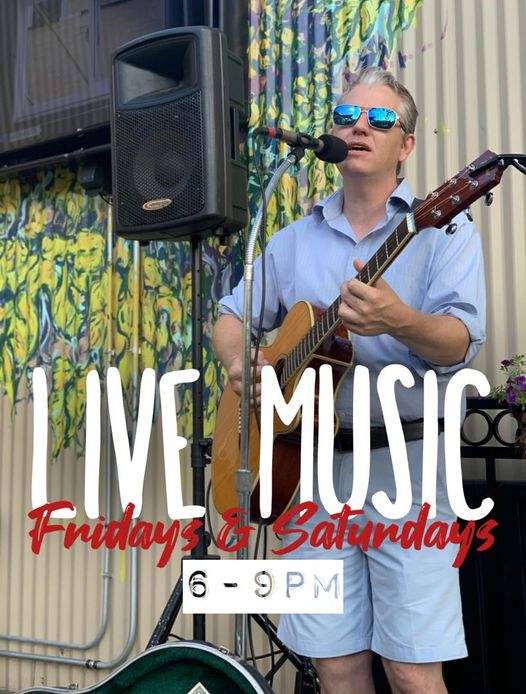 L42° Mug Club!
New membership information will be available the end of June
$1 off all beers, wines and cocktails

$2 off all growlers and 4-packs

15% off retail and 10% off kegs

Free pint glass, sticker and growler with fill
$500 Sign-on Bonus
For Back of House Team Members
We are recruiting at both of L42° locations (Oshtemo & Portage).
$250 after 90 days and $250 after 180 days. Minimum of 4 shifts per week.
Wages can range from $12.50-$20 and we can be extremely competitive based on experience.
Stewards
Line cooks
Supervisor's in training
We can offer:
A flexible schedule
Great culture
Amazing products
Phenomenal people
Promotion from within
Gainful long-term employment
$30 six-packs (Carry Out only)